Airspeed Oxford
Savernake Forest

This aircraft crashed three miles south-east of Marlborough on the edge of Savernake Forest about 1/2 mile south of Puthall Gate. Details of the aircraft and circumstances surrounding the cause of this crash are currently unknown.
Below left: The crash site today looking west. The 'U' shaped gouge (centre of picture) was created by the Oxford's fuselage as it slid across the woodland floor.
Below right: Several items of wreckage recovered from a surface scan of the site. The yellow coloured item is a piano-style hinge, possibly all that remains of the inspection covers located on the underside of the fuselage near the nose. See bottom picture.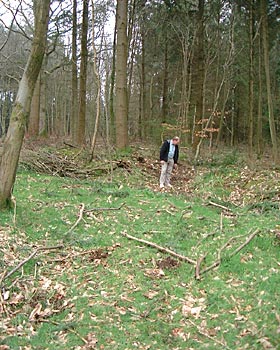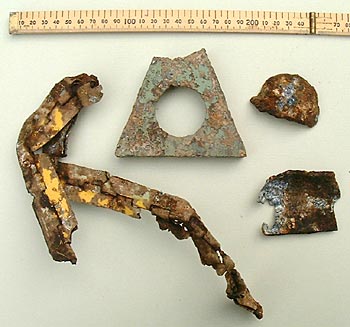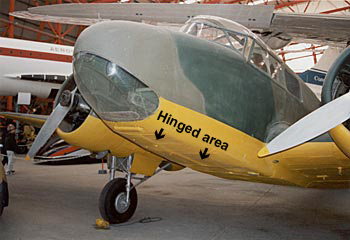 © Copyright 2004 Roger Day