Vickers Wellington III, BJ585, 16OTU (Upper Heyford), RAF
Ramsbury
4th August 1943

The above aircraft crashed during the early hours of 4th August whilst making its final approach to runway 026 at RAF Ramsbury. The plane had been forced to try and land there after losing oil from its starboard engine but hit some elm trees (felled in the 1970s) and crashed about 1/4 mile east of Ambrose Farm. Sadly the pilot, bomb aimer and navigator were all killed.
Crew details
Pilot - Sgt. G. Wilson
Bomb Aimer - P/O R.W. Papineau
Navigator - Sgt. J. Charlier
Wireless Operator - Sgt. L. Phillips
Rear Gunner - Sgt. S.J. Angus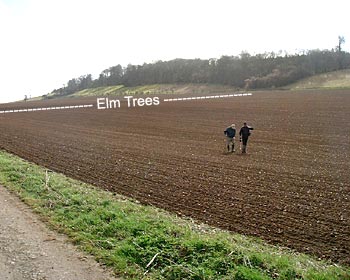 Above: The crash site today. The aircraft came to rest near to where the two men are metal detecting.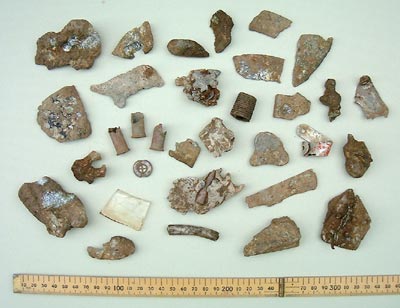 Above: All the fragments we found during the course of one mornings metal detecting. They include .303 ammunition dated 1941 and 1942, Perspex, uniform button, solidified lumps of aluminium, hydraulic fluid pipe and a surprising amount of lead!
Below left: Riveted aluminium. Below right: The head of a .303 round embedded in a lump of lead.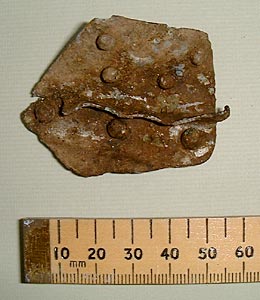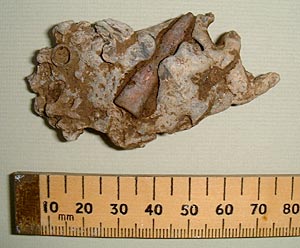 © Copyright 2004 Roger Day