Mystery Corner | Aviation Archaeology | Ramsbury's Home Front | Ramsbury Airfield | 101st Airborne Division | Membury airfield | 101st Artillery | The Great War
Savernake Ammo Dump | My interest | Normandy - some places of interest | Links Page | Home Page | Recommended Reading | Aldbourne Stable Project

To submit an obituary please email me at roger@ramsburyatwar.com
---
Denison, Richard
437th Troop Carrier Group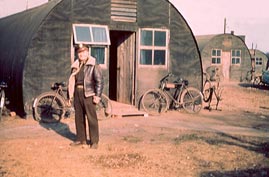 1921 - 2016
A childhood fascination with aircraft and trains led Richard Denison to join the U.S. Army Air Forces as a navigator during World War II and later to a civilian career devoted to preserving railway history. Denison was aboard a C-47 aircraft on D-Day 6th June 1944, swooping behind German lines and launching a glider carrying artillery for the 82nd Airborne Division. In recognition of his 42 combat missions as a U.S. Army Air Forces bombardier and navigator helping liberate France from German occupation, Denison was awarded France's highest military honor, the Chevalier medal of the French Legion of Honor. The medal was presented by the French consul general in 2011 in a ceremony at the California State Railroad Museum, where Denison was employed as a researcher and served 13,000 hours as a volunteer after retiring from the military.
Richard Denison is survived by his wife, Betty, of Sacramento; daughters Carol Denison of Sacramento and Christine Nekl of Colorado Springs, Colorado; four grandchildren; and four great-grandchildren. He was preceded in death by a granddaughter.
---
CADY, George
Savernake Home Guard
1922-2011
George Cady was a member of the Savernake Forest Home Guard prior to joining the RAF in 1942. He served as a Wireless Operator/Air Gunner with the RAF in the far east (mainly Burma) and was eventually promoted to Warrent Officer.
---
JENKINS, Charles Tarleton
437th Troop Carrier Group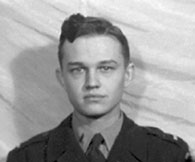 1924 - 2011

Charles Tarleton Jenkins passed away on June 8, 2011 at the age of 87 after a long battle with Alzheimer's disease. Although this affliction removed a lifetime of cherished memories, to the end it never overcame his quiet strength, amiable dignity, and warm kindness—in him these qualities were unconquerable. Charles was born on May 20, 1924, to Ethel Means Jenkins and Henry Eades Jenkins, in Casper, Wyoming. The family soon moved to Amarillo, Texas, where young Charles graduated from Amarillo High School in 1940. Charles attended the University of Texas at Austin, where he was a member of the Phi Kappa Psi fraternity and where his lifelong passion for the city of Austin and for the Texas Longhorns took root. However, answering the call of extraordinary times, Charles entered World War II at age 19 as a C-47 Skytrain pilot and officer of the 437th Troop Carrier Group. He saw action in some of the most dramatic battles of the European theater, including Operation Market Garden, Bastogne during the Battle of the Bulge, and the Allied invasion of Germany at Wesel. Often flying only 300 feet above European soil, dropping off cargo and troops while exposed to enemy 88-millimeter fire, Charles's own planes were hit three times, including a near fatal close call over Bastogne while resupplying the 101st Airborne. Four decades later, he returned with his wife Glennes to some of these historic areas for a reunion of the 437th Troop Carrier Group. There he was gratified to spend time with old squadron friends and enjoy a champagne reception and warm welcomes from still grateful locals. At the American Airborne Museum at Nijmegen in the Netherlands, a photo remains of Charles participating in a military briefing before Operation Market Garden, the largest airborne operation in history at the time. After completing his service to his country, Charles returned to graduate from the University of Texas, earning a Bachelor of Science in Geology. He then went to work for Skelly Oil Company in Velma, Oklahoma, where in nearby Duncan he met and married on June 10, 1949 in Henrietta, Texas, his dearly loved wife of 62 years, Glennes Dooley Jenkins. With Glennes, he would raise their five beloved children Gay Elaine, Sherry Leigh, Charles Tarleton Junior, Suzanne Marie, and Daphne Jane. During the Korean War, Charles returned to the Air Force for almost two years, after which he retired as a captain. Charles then returned to Skelly in Oklahoma City, and soon afterwards went to work as a geologist in Duncan for Goldsmith & Perkins. In Duncan he would spend the rest of his career as a leading independent geologist, member of the First United Methodist Church and the American Association of Petroleum Geologists, board member of the American Bank and Universal Life, and past Exalted Ruler of the Duncan Elks Golf and Country Club. Charles's lifetime passions included golf, flying his plane, photography, piano, travelling, and Texas football. All of these pursuits he shared with those he loved; and for the sake of his wife and children—all of whom attended the University of Oklahoma—this Texas Ex had the magnanimity to become a long-time Sooner season ticketholder. Even in Norman he would maintain his characteristic cheerful dignity—although, as he would chuckle and admit, the Longhorns magnified that cheer. Charles and his wife Glennes travelled and photographed many parts of the world, but perhaps no travels meant more to them than their frequent vacations to Hilton Head, South Carolina, where they spent prized time with their children and grandchildren. A wonderful husband, father, grandfather, and friend, Charles was beloved by all who knew him. Strong yet kind, dignified yet affable, authoritative yet warm, he was at home with the best of humanity. But while this world has lost a true gentleman, those who dearly love him can be comforted that Heaven has gained one.
---
CLARK, William Thomas, Jr.
83rd Troop Carrier Squadron, 437th Troop Carrier Group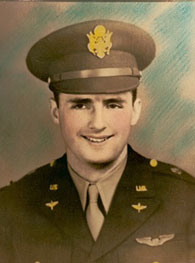 October 31, 1921 – January 23, 2011
Colonel William Thomas Clark, Jr., was one of The Greatest Generation. Born in Chattanooga, Tennessee in 1921, he married his high school sweetheart, Gwen Trotter, and went to war at 20 years old. Trained to be a pilot in the Army Air Corps, he was stationed in Ramsbury, England, with the 83rd Squadron, 437th Troop Carrier Group, 53rd Troop Carrier Wing of the 9th Air Force, while waiting for the invasion of Europe. He told stories of flying at night over a darkened England where no lights were allowed and the difficulty of finding his way home before the days of GPS or other aids. He flew in the D Day Invasion, pulling gliders behind his C47. He told of turning his slow plane while watching the Germans turning their guns to fire at him. He served in France and Italy until the end of the war. One of his last missions was airlifting survivors of the Nazi concentration camps to freedom. This mission was one of the most searing of his memories. Discharged from the Army Air Corps at the end of the war, he jumped at the invitation to become an officer in the newly-formed United States Air Force. At the outset of the Korean War, he was once again sent overseas to Japan and Korea flying C-119's. Later assigned to the Strategic Air Command, he began flying B-47's and the then new B-52 bomber. During the Vietnam War, he served with the Pacific Air Command at Cam Ranh Bay air base. He remained in the USAF for 30 years, rising to the rank of full Colonel. His family lived all over the United States during that time. He attended the Air War College in Montgomery, Alabama, and served a tour at the Pentagon in Washington, DC. He retired to St. Petersburg, Florida and volunteered with the Retired Officers' Club, the Senior Citizens Center, his church, and more. After his retirement, he was honored when a C-47 was faithfully restored by the 437th Military Airlift Wing at Charleston Air Force Base, South Carolina to commemorate his plane, the "Chattanooga Choo Choo," which he piloted as a 1st Lieutenant on D-Day. He was buried with full military honors at Arlington National Cemetery, with his wife, Gwen, who was buried there in 2009. He is survived by three daughters.
---
DAY, Norman John
Ramsbury Platoon, 6th (Marlborough) Battalion, Wiltshire Home Guard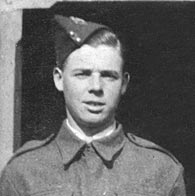 1923 - 2009
It is with the deepest regret that I have to report the death of my father, Norman John Day, who passed away peacefully in Aldbourne Nursing Home on 13th November 2009.
My interest in the history of World War Two, and in particular Britain's home front, was kicked off by his vivid recollections of events that took place in the Ramsbury area during that time. John, as he liked to be called, was born into a farming family in Ramsbury on 3rd March 1923, and was the only son of Norman and Alice Day. Farming and football were his passions - all he ever wanted to do after leaving school was to work with his father on the land. He played for Ramsbury Football Club for many years and was a keen supporter of Swindon Town. When war came John wanted to join the RAF, but was refused entry because farming was classified as a reserved occupation. Instead he had to settle for four years service in the Home Guard.
Just after the war John met Kathleen at a dance in Marlborough and they were married in 1952. I was born in 1955 and my brother came along four years later. In 1965 John left the farming industry and went to work as a progress chaser for Chilton Electric Products in Hungerford, and remained there until he was made redundant in the mid 1980s. Following his retirement John spent several happy years driving Ramsbury's Red Cross ambulance and in addition to regular trips to Swindon and Oxford also took patients as far afield as London, Newcastle and Truro.
He was deeply loved and will be greatly missed by his two sons Roger and Charles, and five grandchildren Christopher, Claire, Jennifer, Stephanie and Harry.
---
GATES, Erroll S
84th Troop Carrier Squadron, 437th Troop Carrier Group
Erroll died on 1st November, 2009 having reached 90 years of age. Col. Gates loved England and returned several times with his wife. Erroll was survived by two sons and a sister. He will be missed.
---
GUTH, Forrest Leroy
506th Parachute Infantry Regiment, 101st Airborne Division

Forrest Guth passed away peacefully on Sunday, August 9, 2009, at Cokesbury Village. He was born in 1921 in Lehigh County, PA to the late John H. R. and Mayme L. Guth. Upon graduation from high school, Forrest went to work at Bethlehem Steel making armor plate for the Navy. In July 1942, he and two of his buddies decided to enlist in the U.S. Army and volunteer for the paratroops. In doing so, Forrest became one of 140 men who formed the original 'Easy Company' of the 506th Parachute Infantry Regiment, 101st Airborne. He served his country as part of the renowned "Band of Brothers" throughout World War II. Upon his return from the War, Forrest received a college education at Millersville State Teachers College; then began his teaching career in Norfolk, VA, teaching industrial arts at Granby High School. It was then that he met and married the love of his life, Harriet Ann Amis. The two spent a year in New York City, where Forrest received a Masters Degree in Education. The couple then moved to Wilmington, DE where Forrest taught high school for more than thirty years, including the last 20 years at Brandywine High School. Forrest was a master cabinet maker; he continued his specialty woodworking business throughout his life. Forrest was an active Westminster Presbyterian Church member for 58 years. He served as a member of the Board of Trustees, led numerous work groups to the Appalachia area of Tennessee, was responsible for the church's audio equipment and volunteered to take care of all miscellaneous repairs and custom woodwork. After moving with his wife from Wilmington to Hockessin in 1997, Forrest continued to volunteer his time and energy serving on numerous committees at Cokesbury Village in addition to his church responsibilities. He also continued and expanded his hobbies, including woodworking, bird carving and automotive restoration. Forrest enjoyed summers in the Poconos with his family and friends, as well as boating, traveling and sharing with people of all ages his experiences and memories of the war. He regularly volunteered by visiting hospitals, schools and military bases in the United States, Europe and the Middle East. Forrest is a Hero - both to his family and his country.He and his wife were married for 60 years, and had 2 children - Nancy Serfass, from Todos Santos, Baha California Sur, Mexico and her husband Tom Carroll, and John Guth who resides in Annapolis, MD with his wife Cynthia. Forrest also had two granddaughters, Ltd. Stacy Guth, a naval flight officer currently stationed in Monterey, CA and Jamie Guth, an art director for an advertising firm, living in Satellite Beach, Fl. He is also survived by a sister, Helen Guth Snyder, of Arvada, CO.
---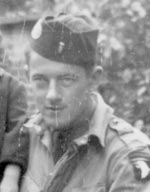 MADDEN, Peter Anthony
506th Parachute Infantry Regiment, 101st Airborne Division
It is with great sadness that I announce the death of Peter Madden who passed away on 20th August 2008. Born on 25th August 1922 he grew up with his eleven brothers and sisters in Morgantown, West Virginia. Incredibly, at the age of ten, he survived a near fatal accident after falling sixty feet from a bridge gantry at a local football stadium.
After graduating Officer Candidate School as a Second Lieutenant in 1942 he joined 3/506 at Toccoa and served under 1Lt. Bill Reid as assistant commander of the 81mm Mortar Platoon. Just before the battalion left for the UK Reid took over 'HQ' Company and Madden assumed command of the mortars.
Shortly before D-Day he was transferred to 'H' Company where he took command of third platoon, which had been experiencing leadership difficulties. On June 7th near the road bridge at Brévands, Normandy, he received multiple shrapnel wounds to his back and lower legs when an enemy mortar shell exploded nearby. After spending several weeks in an English hospital he was assigned to 'light duties' at Greenham Lodge (101st Div 'HQ') near Newbury.
Now newly promoted to First Lieutenant Madden rejoined the 3/506th at Mourmelon-Le-Grand, France, just in time to be deployed to Bastogne, Belgium (Battle of the Bulge) as battalion mortar fire controller. During the battle he was severely wounded by shrapnel in the lower legs and evacuated to Paris. After leaving the army he went to Utah State University where he graduated with a major in maths before joining Kodak to work on development of high magnification lenses used by spy planes during the cold war. When the Korean War broke out Madden was recalled into the army and took command a regular infantry unit. Acute appendicitis brought his mission to an abrupt end and he was evacuated to the USA, however he decided to remain in the army and transferred to communications. Rising to the rank of Lieutenant Colonel Madden went on to serve at the Pentagon and also in Iran before retiring in 1968. Our sympathy goes out to his wife Mary and the rest of the family.


---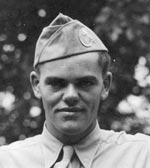 ROSIE, George Millar
506th Parachute Infantry Regiment, 101st Airborne Division
It is with great sadness that I report the passing of George Rosie. About 20 years ago, when I began researching the history of wartime Ramsbury, George was one of the first veterans I made contact with, and we have remained good friends ever since. In 1994 George, in company with his daughter Diane, made a nostalgic return visit to the village (see 101st page) and six years later my son and I visited him at his home in Parchment, Michigan - we will miss you.
George, who died on 14th May 2008, was born in Highland Park, IL, on 13th September 1923 and was the son of the late Frank and Elizabeth Rosie. As a young man he became a keen golfer (and amateur Softball player!) in the North Shore area of Chicago. When war broke out he served in the 506th PIR, 101st Airborne Division and parachuted into France on June 6th 1944. Unfortunately he was captured and spent 11 months as a POW, mainly in Poland. George came to Kalamazoo in 1945 to assist as pro with his cousin Bob Millar, the long-time professional at Milham Park Golf Course. He later operated the Red Arrow course, until about 1952. George eventually gave up his professional status to play in the local tournaments and was very successful - winning and co-winning several city-wide matches and leagues. George began an entry-level job at KVP in about 1951, to supplement his golf work. He rose to superintendent of the Parchment Division of KVP, which later became part of Georgia Pacific. He retired in the late 1970's and became active in the 101st Airborne Association. George went on to become its national president and served on its board of directors for many years. He helped represent the Association, and the U.S., in several liberation commemoration ceremonies in Europe. George is preceded in death by his beloved wife, Agnes (Bussing) Rosie and his siblings, Bud Rosie, Sandra Rosie, Mayme Rosie and his companion, Mig Cameron of Highland Park, IL. He is survived by his four children, Judy Cook, Lynn (Jeannie) Rosie, Tom (Patty) Marvin and Diane (Jeff) Bogren; his sister-in-law, Marion Phillips; 12 grandchildren; 10 great-grandchildren and several nieces and nephews.


---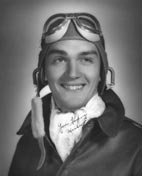 COOK Burton
C-47 Pilot, 437th Troop Carrier Group

Burton Sargent Cook, 85, a retired US Air Force Major and Civil Servant who enjoyed art work and woodworking died on April 2, 2007 of cardiac arrhythmia at Sunrise Assisted Living Facility in Annapolis, MD.
Mr. Cook was born in North Norwich, New York and raised in New York and Winter Park, Florida. He graduated from Greene High School in 1939 and attended Cornell University. He enlisted in the Army Air Corps in 1942 and attended flight school. He married the former Eva Mae Wagner in December 1942 and graduated from flight school in 1943. He deployed with the 437th Troop Carrier Command to England and flew numerous missions during WW II including many in the D-Day Normandy invasion and also participated in evacuating POWs from liberated German POW camps in 1945. After the war he continued flying with the Army Air Corps and the successor Air Force at a number of stateside bases and in Alaska. He also served in Alaska as Commander of a radar station. Mr. Cook left the active military in 1952 with the rank of Captain, USAF Reserve. He continued with the Air Force Reserve eventually retiring as a Major. In 1952 he took a job with Link Aviation in Binghamton, NY. In late 1955 he acc
epted a position with the US Air Force Civil Service at Griffiss Air Base in Rome, NY as a Project Manager responsible for designing Missile Tracking Ranges. He continued with the Air Force Civil Service until his retirement at Richards Gabor Air Base in Missouri in 1982. At that time, he and his wife relocated to Ocala, Florida and resided in a new community called Ocala Oaks.
Mr. Cook was a life long member of the Episcopal Church serving as a lay reader, vestry member, Sunday school teacher and filling in where needed at many churches and most recently, at St. Patrick's in Ocala, FL. He was a 32nd Degree Mason, a life member of the VFW (Post 4209), and the Kingdom of the Sun Retired Officer's Association (both in Ocala). He enjoyed camping, boating, art work, woodworking, and home improvement projects with his children.
Mr. Cook is survived by his children, Richard Burton Cook, Arnold, MD; Vivian Ann Cook, Stuyvesant, NY; Karen Elaine Cook, Holley, NY; Mary Cook Langsdorf, Irvine, CA; seven grandchildren; and four great grandchildren. He was predeceased by his wife of 56 years, Eva Mae Cook, in 1999 and his grandson Paul Carbino in 1980
---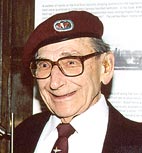 GRUBE Ira Clyde
501st Parachute Infantry Regiment, 101st Airborne Division
Clyde Grube, who died on Wednesday 6th February 2008 aged 83, was one of thousands of young American servicemen who came to the Newbury area during world war two but one of very few who remained after the end of hostilities. Training as an Architect after the war he lived and worked for many years in and around Newbury before retiring to Basingstoke. A stalwart of the Parachute Regimental Association he enjoyed the company of fellow veterans and their families and was a regular attendee of parades and commemorative events. Charming and gentle, but clearly a man of principle and integrity, his disarming manner belied an inner toughness which saw him through some demanding and at times harrowing experiences. His love and devotion to his family and his warmness and loyalty to his friends endeared him to many.

Ira Clyde Grube, was born on 22nd August 1924 in Brookfield Pennsylvania. One of eight children in a poor farming family he excelled at sports, and held records for distance running at his high school. At the outbreak of war Clyde at first attempted to join the Air Corps but was rejected by the recruiting officer. A few days later, having heard about the new Parachute force being assembled he applied and was accepted immediately. In October 1942 Clyde took the train to Camp Toccoa, Georgia and on arrival he and the other young recruits were immediately ordered to run up the infamous Currahee mountain. It would be the first of hundreds of such runs over the next few months as part of the creation of the new 501st parachute Infantry Regiment led by the tough Colonel Howard 'Jumpy' Johnson.
Running seemed to form the greater part of the training schedule at Toccoa and this was meat and drink to the young Clyde Grube. Each day, 'D' 'E' or 'F' Company would take turns to lead the Battalion run. The commander of 'D' Company - the self styled 'Running Dogs' - was one Captain Jones. Jones hated having to follow any other company and on one such run pulled his men out of line and began to overtake the lead company. As he drew level with the front -runners he found himself alongside none other than Colonel Johnson. The Colonel glared at Jones and immediately ordered him to get back in line. Reluctantly the Captain backed off and drew back behind the lead pack, saying in a loud voice to his men 'Not outrun men, just outranked!'
Having successfully passed the basic training course, the regiment went on to Fort Benning Georgia to complete the parachute qualification course. Clyde found little fear in jumping from an aeroplane and completed his parachute training with little incident save for the discomfort of landing among the many cactus plants that grew all over the landing ground. The Division at last received its orders and was shipped to England in Autumn of 1943. Clyde's battalion was camped under canvas at Hamstead Park, west of Newbury and trained in the fields around Enborne, sometimes with local Home Guard units acting as 'enemy'.

Flying from Merryfield airfield in Somerset he parachuted into Normandy in the first hour of June 6th 1944 as part of the massive D-Day Allied airborne assault.
The first friendly face he encountered in the darkness was none other than Colonel Johnson. Clyde remembered over sixty years later that Johnson said something along the lines of 'Trooper, am I glad to see you'. Clyde was equally relieved at meeting Johnson. The two of them set off together gradually adding to their number as they went.
Clyde had landed quite close to his battalion's objective, the locks at La Barquette which were secured successfully before the end of the first day.
Remaining in Normandy until mid July, the regiment returned to England and it was while on leave after returning from France that he went along on a double date to make up a foursome. His friend was on a date with a girl named Elsie and Clyde was to accompany her sister, Jeanne, the young lady destined to become Mrs Clyde Grube.
Clyde parachuted into Holland in September 1944 and remained on the European mainland, taking part in the holding of the German counter offensive in the Ardennes forest in December 1944 and the advance into Germany, finishing the war in Ramsau Austria. Transferred to the 327th Glider Infantry Regiment for demobilisation Clyde's last army duty was to be Sergeant at Arms at the first official formal retreat.
After marrying, Clyde and Jeanne went briefly to the States but eventually settled in England, Clyde training as an Architect at college while Jeanne supported them both. He joined the practice of Sutton Griffin and Morgan, eventually becoming a well respected and universally liked partner in the firm. After retirement the couple moved to Basingstoke. Clyde leaves his beloved Jeanne and daughter Natalie.
Obituary compiled by Tim Green

---
WESTERVELT Joe
84th Troop Carrier Squadron, 437th Troop Carrier Group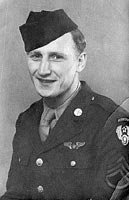 Staff Sergeant Joe Westervelt of the 437th TCG 84 TCS passed away on August 1, 1992 in New Jersey where he lived his entire life. He was born and raised in Jersey City, where he met his wife Helen (nee Kozachok) and developed his life long love of baseball. He starred as a pitcher for Dickenson High School and in north Jersey industrial leagues before playing in the minors for the Boston Braves. Prior to entering the Army Air Corps, Joe worked in the shipyards where he honed his mechanical skills.
As part of the 437th 84th, Sgt. Joe Westervelt served as a mechanic and crew chief for C-47 aircraft. He along with his fellow mechanics helped prepare the 101st Airborne division for the Normandy invasion. Joe took part in the Battle of the Bulge, where his C-47 was shot down on December 23, 1944. After a small fire fight with the Germans, he and his crew mates were taken prisoner. For the remainder of the war, Joe spent time in various prison camps, including Mooseberg, eventually being liberated by our troops in May 1945. He said very little over the years about his ordeal as a prisoner, but he certainly remembered his experience, and the men he shared it with, every December 23rd when he would detour to a local tavern on the way home from work and toss down a few drinks.
After the war Joe earned a living as an auto mechanic, mostly for the Ford Motor Company in Hackensack. He was a Mercury man who ended up driving Lincolns. Joe coached baseball and was the president of the Clifton Little League for years, and he spent countless nights watching the Yankees and Mets on television. Strangely, he developed a strong dislike for Phil Rizzuto, although we never knew exactly why. While he never made a lot of money, he left a rich legacy of pride and respect that he passed on to his five sons: Joe (Marines), Jimmy (Air Force), Harry, Robert and Michael. Joe's wife Helen passed away in August 1977.
Joe was a simple, fair-minded, hard working, proud but reticent man. He loved his wife, sons and country, and served them all well.
---

COMER Stanley D
83rd Troop Carrier Squadron, 437th Troop Carrier Group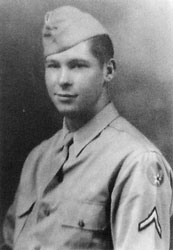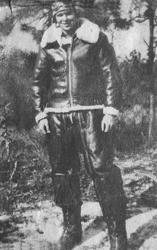 Stan Comer passed away on September 11th after a long battle with cancer. He was 84 years old.
Comer was lead fiddle player and band leader of the Older Than Dirt Gang, a Wine Country bluegrass-country band.
that produced two CD's and played for many years in Old Town Temecula. Besides fiddle, Stan could play guitar, mandolin and ukulele.
He is survived by his wife of 41 years, Nanette Comer, his eight children, twelve grandchildren and three great-grandchildren.
Stan retired from Pacific Bell in 1979 with nearly 40 years of service. He was a veteran of World War II, and like many of his generation would often reflect on those times and the futility of man's domination over man. He was baptized as one of Jehovah's Witness in 1961 and served for many years as a congregation elder. Over the decades he followed the bible command to "preach this good news of the kingdom." He studied and taught the bible to many individuals who now also place their hope on God's promises of peaceful conditions on earth under Christ's kingdom.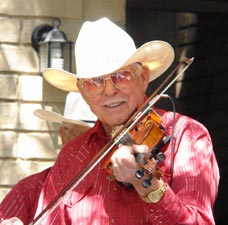 ---
SANDS Melville Wallace
83rd Troop Carrier Squadron, 437th Troop Carrier Group
My father, Mel Sands. was born in Brooklyn, New York on July 24, 1916. He entered the army in January of 1942 at age 25. He chose to go into the Glider Program and began active service January 21, 1943. He married my mother, Dolores Wollak, on March 6, 1943 and then shipped out in January 1944 to Ramsbury, England.
In a V-mail to my mother dated Aug. 6, 1944 written from a hospital in England, he describes flying over the channel on D-Day evening: "I was plenty scared before take-off. We all were - (and I could see the strain on the faces of all of the boys.) The chaplain said a prayer, then a few last minute instructions - and we strapped our flak suits on, gave our last instructions to the airborne personnel and waited for the take-off signal. It was quite a thrill when I saw the channel loom up in front of us. I remembered that, if we were successful, it would be the first time in 1000 years that a cross channel invasion was successful. There we were over the channel - with England left quite far behind. It was an excellent evening - and still daylight and all of the blunt-nosed P-47s circling overhead as protective cover gave us the assurance we needed. Then I could make out the French coast in the distance and knew it would be only a few minutes more and we would know what to expect in the way of a "reception." As we flew over the beach, I saw the greatest display of naval strength that has ever been gathered in the history of the world. And ahead of us we could see the smoke and haze, which gave us a good idea of where the battle line was. Then we all were busy trying to pick out our field. I never did see it so I picked out an alternate one."Enemy small arms fire shot out his flaps and brakes. The tail section hit some trees and slowed the glider down, then it hit the ground and crashed into a hedgerow. Dad was thrown through the plexiglass nose of the glider sustaining injuries to his ankle and a broken neck. He rolled into a ditch for cover and watched as Flight Officer Haskell Hazelwood and the two men from the 82nd Airborne who were transported over in back of the glider got the 57 mm cannon and jeep out and started firing at the Germans. Mel Sands received the Air Medal and the Purple Heart and left active service on April 4, 1946.
They had two daughters and the family moved to Oregon in 1948 for a fresh start. Dad then added a degree from the University of Oregon to his previous degree from Northwestern University. He taught school in the Portland area until 1973.
My parents were divorced in 1958 and he married Margaret Stubblefield in 1959. My father died June 2, 1996 in Portland of congestive heart failure at age 79. He is survived by two daughters, Marguerite (Micki) Duncan and Carol Pedersen; three grand-children, Jeff and John Duncan and Stephanie (Duncan) Martin; and two great-grandchildren, Nicholas and Audrey Martin.
Mel Sands enjoyed telling stories, joking, gardening, chess, books, scallops and meatloaf. He flew rented recreational airplanes occasionally until the mid-1970s and invented a word game called Categories. His Aunt Vianna named her building "The Melville" in New London, Connecticut after him. He was appreciative to be mentioned on page 193 of the book "Silent Wings," by Gerard M. Devlin. He was keenly observant, self-protective and a complex personality. It's hard to believe that his wartime glider mission wasn't in his mind the most important event he ever participated in.
Dad, we recognize and value your courageous actions that helped make the world a better place even though you were never able to talk about it much.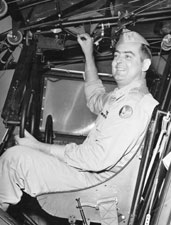 Melville Sands 1916 - 1996

---
WALTMAN Charles T.
84th Troop Carrier Squadron, 437th Troop Carrier Group
Charles T. "Chub" Waltman died December 11, 2006 in Lake Forest. Chub was born in Grand Rapids, Michigan on October 16, 1919. He was the second of two sons born to Chauncey E. "Chick" Waltman, a well-known Chicago furniture designer, and Myla Smedley, also from Grand Rapids.
Growing up, Chub spent his summers on the beach of his grandparent's cottage in Grand Haven, Michigan. Throughout much of his life, he continued to enjoy his time there with his children and grandchildren. It was a place where he taught his children to fish with a bamboo pole and minnows for bait, and to fling the lids of potato chip cans (a predecessor to the Frisbee) on the beach. And that is where he taught his grandchildren to do the same.
After joining the army, Chub was assigned to an intelligence unit. After tedious months of examining aerial reconnaissance photos, he decided to seek a bit more adventure and transferred to the Army Air Corps. He began flight training with the 84th Squadron of the 437th Troop Carrier Group, which was formed on May 1, 1943. As an amateur cartoonist, Chub began documenting his life in the military. At the end of the war, he published his cartoon history, which was an instant hit with others in his squadron. The book humorously highlighted the training, misadventures, and lighter moments of the group, as well as the more serious aspects of the war.
Chub was a command pilot of a Douglas C-47. He flew 21 combat missions, beginning with the D-Day invasion of Normandy, where he dropped paratroops and towed gliders. During the course of the war, he flew countless other support missions; ferrying supplies to the front and evacuating the wounded.
When Chub returned home from the war, he went to work for Waltman Associates, his father's (Chick Waltman) design firm located near the famed Chicago Water Towers. It was there that he met Kay Hicks, another designer who had recently graduated from the University of Illinois school of Industrial Design. Their romance flourished and they were married on February 1, 1947 at the First Presbyterian Church on Michigan Avenue.
Chub Waltman will be remembered for his wonderful sense of humour and his deep devotion to his family. He is survived by his wife, Kay, their two sons William H. Waltman of Highland Village, Texas, and Charles Terry Waltman, presently in India, and daughter Maggie Ross of Lake Forest. In addition, he leaves five grand children; Courtney and Paige Waltman, and Will, John and Mac Ross. (Obituary via Neil Stevens)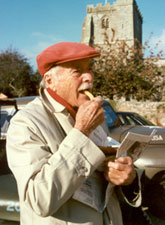 Charles 'Chub' Waltman 1919 - 2006

---
MORTON, Gilbert 'Gil'
HQ Company, 3rd Battalion 506th PIR, 101st Airborne Division
It is with great sadness that I have to report the death of Gilbert C. Morton. It was the discovery, more than 37 years ago, of 'Gil's' rusty steel helmet in my aunt's garden that sparked my interest in wartime Ramsbury and ultimately lead to the publication of my book Ramsbury at War.
'Gil' was born on December 31st 1920 to Bud and Madeline Morton in Peoria, Illinois. In 1941 he married June Davies and shortly afterwards volunteered for the US Parachute Infantry. He became a Sergeant in the Third Battalion, 506th Parachute Infantry Regiment and fought in Normandy, Holland, Belgium and Germany. He was the recipient of several medals including the Bronze Star and Purple Heart.
In 1957 'Gil' married his second wife Eve Randle and together they owned and operated several restaurants in the Peoria area. When not working his two great interests were sport and nature. He enjoyed living on the Illinois River and thought of it as a dear old friend.
'Gil' finally lost his battle with cancer at Timbercreek Nursing Home in Pekin on October 6th, 2006.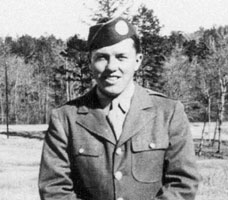 Gilbert 'Gil' C. Morton - 1920-2006
---
PASSWATER, Marcus Jr.
85th Troop Carrier Squadron, 437th Troop Carrier Group

Marcus Passwater Jr of Cicero Indiana, died at the age of 86 on Sunday, December 3rd, 2006 at Riverview Hospital in Noblesville Indiana. He was born September 9th, 1920 in Wayne Township, Hamilton County Indiana. During WWII Marcus served as a pilot in the 85th Squadron of the 437th Troop Carrier Group flying C-47 aircraft. On 6th June 1944 he took part in the opening phase of operation 'Overlord', more popularly known as D-Day - the invasion of northern France.
Marcus was a member of Union United Methodist Church in Noblesville. From 1951 until 1967 he was also a member of the Hamilton County Sheriff's Department and was elected county Sheriff in 1958 and 1962. Marcus is survived by sons Alan Passwater of Wildwood MO; Steven Passwater of Anderson IN; John Passwater of Weston FL; daughter Judith Leidelmeyer of Fairfax VA; six Grandchildren and 3 great-grandchildren. He was preceded in death by his first wife Marjorie Clark Passwater in 1973 and his second wife Mary E. Passwater in 2005. Marcus was an avid fisherman and was able to spend the winter months of his retirement years living on Tampa Bay, Florida and enjoyed spending time fishing with his friends and family .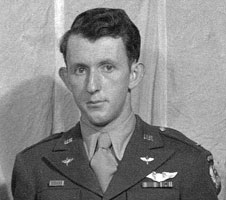 Marcus Passwater Jr. 1920-2006
---
CHILDREE, Hamilton D.
83rd Troop Carrier Squadron, 437th Troop Carrier Group
Hamilton Dewitt Childree of Atlanta, died August 15, 2006 at his residence. Born on December 18, 1919 in rural Barbour County, Alabama, near the town of Clio, he entered the Commerce School at the University of Alabama in 1938 and majored in accounting. He attended school at Alabama from 1938 through 1941 and was inducted into the U.S. Army Air Corps as a private in March 1942. During October 1942, he was selected as an officer candidate and commissioned as a Second Lieutenant on January 20, 1943. He was assigned as Excecutive Officer of the 83rd Troop Carrier Squadron in the cadre of the newly formed 437th Troop Carrier Group. The mission of the group equipped with C-47 aircraft was to transport paratroopers and to tow gliders transporting infantrymen and equipment into combat zones for enemy invasions. These units also transported ammunition and supplies to front line combat areas and evacuated wounded military personnel from battlefronts to hospitals. After training and becoming fully equipped, this group moved to England in January 1944 and participated in the D-Day invasion on June 6, 1944, and successfully accomplished its assigned missions during the summer of 1944 with distinction. The Squadron was awarded the Presidential Unit Citation and Battle Participation awards. Subsequently, his Squadron participated in the Southern France invasion from Italy and the Invasion of Holland. The unit moved to France and towed glider infantry across the Rhine River after which the Germans surrendered to end Word War II in Europe. Ham, as he was known, was promoted to the rank of Major while in Europe and returned to the United States and discharge in November 1945. He was entitled to wear the distinguished Unit Badge with six oak leaf clusters, the European Theatre Ribbon with seven oak leaf clusters for battle participation awards and the European Victory Medal. After discharge from World War II service. Ham was employed by the Internal Revenue Service as an Internal Revenue agent at Birmingham, AL. He also joined the Alabama Air National Guard at Birmingham during 1948 and was called to active duty during the Korean War. He was transferred to Ninth Air Force Headquarters and served as Director of Manpower during his 21 months of active duty. During June 1952, he returned to the Internal Revenue Service and resumed his duties as an Internal Revenue agent. A short time thereafter, he was transferred to the Appeal Division of the IRS as an appeals officer. He was released from military obligations and retired as a Lt. Colonel. He received the National Guard Medal, Korean Victory Medal, and Armed Forces Reserve Medal. He completed requirements for a BS degree at Samford University at Birmingham and became a certified public accountant during 1955. During 1966, Ham transferred to the Atlanta branch office of appeals for the IRS and served as Assistant Chief of the office. He became Assistant Regional Director of Appeals for the southeast Region and retired from the IRS during January 1979 after 33 years of service, 26 of which were with the appeals division. He received numerous awards during this time for special assignments and outstanding performance. At the end of his government service, he accepted employment with a local CPA firm. After five years in public accounting, he was employed as a tax consultant with The FiveSmiths Inc., for 18 years. Ham retired at the age of 82. He was recognized by those who knew him of his knowledge and vast experience in the field of taxation and his skill in negotiating settlements of disputed tax issues, and both for the IRS and the clients her served after retirement from the IRS. He was a member of both the Alabama and Georgia Society of Certified Public Accountants and the Atlanta Tax Forum. He is survived by his wife, Janet M. Childree; three daughters and sons-in-law, Nancy and Jim Hindle, Gainesville, GA, Susan and Randy Starnes, Glendale, CA, Sandra and Brian Tennies, Reading, PA, stepson and his wife Derek and Jennifer Benton, Loganville, GA; three granddaughters, Julie Pugh, Kim Landon and Lindsey Starnes, three grandsons, Andrew Starnes, Allen Starnes, and Christopher Tennies; two great-grandchildren, Matthew and Claudia Rose Landon; two step-grandchildren, Brendan and Madison Benton. He was predeceased by his first wife, Cora C. Childree in 1989. He is also survived by a sister and several nieces and nephews. (Obituary via Neil Stevens)
---
GANN, Joseph A.
85th Troop Carrier Squadron, 437th Troop Carrier Group

GANN, JOSEPH A., age 90, of Birmingham, AL, passed away on Friday, March 3, 2006. He was a member of South Roebuck Baptist Church and was a Shriner. He was a veteran of WWII with the 9th Air Force's, 85th TCS, 437th TCG. He was a University of Alabama Alumnus and also attended Samford University. After retiring from the Birmingham Board of Education he enjoyed traveling with his wife, Lucille, in their RV where they enjoyed the friendship of many couples from all over the United States. He is survived by his daughter, Margaret Harris of Trussville, AL; son, Joseph E. Gann of Grayson Valley, AL; brother, Jack Gann of Pell City, AL; grandchildren, Joseph Shane Watts and Jennifer Gann; and great-granddaughter, Madison. A Graveside Services was held on Tuesday, March 7, 2006 at Jefferson Memorial Gardens East.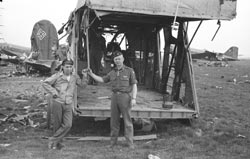 Joe Gann (right) pictured in 1945 with Melvin Fredette 'somewhere in Germany'.
(with thanks to Neil Stevens for the above information)
---
KREBS, Leo
HQ Company, 3rd Battalion 506th PIR, 101st Airborne Division

In tribute to my dad who passed away on December 13th 1991 in the VA Hospital, Wilkes-Barre, PA. Always talked about Phil Abbey (KIA), Charles Lee (KIA) and George Rosie (POW). He lived and breathed the 101st and never went anywhere without his 101 cap. I buried him with that cap and my jump wings on his lapel. God speed dad and may you fly with the eagles. Love forever, John.

---
QUINN, John
Radio Mechanic, 437th TCG

John A. Quinn Sr. served with the 437th TCG as a radio mechanic/gunner - 12 Feb '44 -24 Jul '45. My dad passed away on April 1st 2002 at the age of 84. He never talked much about his war service. I got his records and all his medals after his passing. He only talked about the "Battle of the Pubs" - His son Tom, one of 5 sons. Would anybody who knew my dad please make contact.
Tom, Please would you kindly send me your e-mail address as it was not recorded on the obituary request form.
I will then be able to pass on messages I receive from veterans that knew your late father - Roger Day.
---
CATALINE, Gerald ('Gerry')
Crew Chief, 83rd Troop Carrier Squadron, 437th Troop Carrier Group.

Gerald C. Cataline, a former Technical Sergeant and Crew Chief of the 83rd Troop Carrier Squadron, 437th Troop Carrier Group, passed away on January 19th 2005 in Carmichael, California, at the age of 87. He is survived by Joyce, his wife of 59 years, plus son Terry, daughter Carol, four grandchildren and a brother.

Gerry flew on 28 combat missions in the ETO during World War II, including two into Normandy on D-Day (June 6th 1944). On both these missions his plane towed gliders carrying troops and equipment from the 82nd Airborne Division to Ste-mere-Eglise. Several weeks later, during the invasion of southern France, his C-47 aircraft carried US Paratroopers from Montalto di Castro airfield, on the west coast of Italy, to a DZ near the French Riviera. During operation 'Market Garden', on 17th September 1944, Gerry's squadron towed gliders carrying troops from the 101st Airborne Division through deadly flak to a landing Zone near Eindhoven, Holland. Three months later Gerry's crew were flying resupply missions to the 101st Airborne Division ("the Band of Brothers") at Bastgone, Belgium. The 437th TCG's final combat mission was 'Operation Varsity' which took place on 24th March 1945. This was a double glider tow (the first in airborne history) across the Rhine River at Wesel, Germany.
In addition to flying on every combat mission, Gerry flew numerous supply missions to the front-line to deliver much needed supplies. The group delivered ammunition, gasoline (in five gallon cans), medical supplies and whatever else was needed. Sometimes they would land in cow pastures to get the supplies to the waiting fighting troops. General Patton would often send cases of champagne to the 437th Troop Carrier Group to show his appreciation for keeping his tank columns supplied with fuel!! Gerry said that sometimes they would land their C-47s in fields where Sherman tanks were waiting. The tank crews would take the 5 gallon cans of precious gasoline directly from the C-47s, and pour it into their gas starved vehicles.

Some of his missions were heartbreaking, such as the April 16, 1945 mission of mercy to the Bergen-Belsen Concentration Camp in Germany, where the now infamous ovens were still emitting the sickening smell of burning flesh. He remembered the look in the faces of the walking skeletons, the survivors of these hideous camps. He remembered the evacuation of wounded soldiers back to the hospitals in England and Paris. Sometimes, he would unload needed supplies to the front line, and return with wounded soldiers for delivery to the nearest hospital in friendly territory.

Gerry was sent on several missions which many of us in the 437th did not know about. One time, "May 8, 1945" he and his crew took a load of "2nd Lieutenant lawyers and the new Allied Military Governor" all the way to Oslo, Norway, to accept the surrender, of what appeared to be from the air, thousands of German soldiers who had decided to surrender, rather than fight. Another time, he and his crew flew all the way from Liberia to Capetown, South Africa to get needed parts for a damaged C-47 en route to England. He said that "the Capetown beaches were the best that he had ever seen."

Gerry Cataline was awarded the Air Medal with Four Oak Leaf Clusters, The Presidential Unit Citation, seven battle stars, the European, African, Mediterranean Theatre of Operations Medal, the American Campaign Medal, and the World War II Victory Medal

He was fortunate to be in Paris on VE Day, seated at a table at the Café de la Paix with George Babich, another member of the 83rd TCS. There they heard Winston Churchill broadcast his speech announcing that the Germans had surrendered, and that the war was over!! He never forgot that day, and used to play the recording of that speech to anyone who had never heard it!
During their experiences in the ETO, Gerry and Sacramento, California native George Babich shared their love of baseball - Gerry was the "warm-up" catcher for George Babich, a pitcher, who later played minor league and major league baseball for the St. Louis Browns after WW II.

At Gerry's Memorial Service on January 19, 2005, a retired Air Force Colonel, a former combat pilot who flew A-20 Havocs during WW II, and now a Chaplain, conducted the beautiful service. In closing he said that "Gerry has been transferred to Supreme Headquarters by the Supreme Commander." Finally, the sounds of the beautiful song "The Last Time I Saw Paris" filled the room: Goodbye Gerry, your family and friends will miss you!!

Don Bolce. Radio Operator, 85th Troop Carrier Squadron, and long time friend.

Gerry Cataline stayed in the United States Air force after the WW II was over, and continued to serve his country in the far parts of the world, including Japan and China. When he retired in 1965, he retired as a Master Sergeant.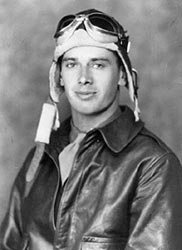 This WW II photo of Gerry Cataline was taken at Clarksdale AFB, Clarksdale, Mississippi during his"Primary Flight Training" in early 1943. Gerry flew approximately 55 flying hours in the PT-17 trainer before it was determined that a recurring athletic injury, from his high school football days, prevented further flight training. (Via Terry Cataline)
---
BEYRLE, Joseph R.
I Company, 506th PIR, 101st Airborne Division
It is with great sadness and a very heavy heart that I must report the passing of Joe Beyrle.

Joe was born in 1923 in the small town of Muskegon on the eastern shores of lake Michigan. He was a child of the depression years and during this period his parents, William and Elizabeth, were evicted from their home following financial difficulties. Despite these setbacks Joe's parents were determined that at least one of their children should graduate from High School and the burden of responsibility fell upon him. Joe was not a great academic, however he excelled in sport and in September 1942 was offered a scholarship at the university of Notre Dame. By this date the United States had been at war for almost one year and Joe saw army life as a way of escaping from ignominy and an opening for new opportunities. Attracted by its higher rates of pay Joe volunteered to become a paratrooper and joined the 506th Parachute Infantry Regiment.
Initial training took place at Camp Toccoa, Georgia before the regiment moved to Fort Benning where Joe made his first parachute decent from an aircraft. By August 1943 the 506th was ready for action and following a hazardous crossing of the north Atlantic the regiment arrived, on 17th September, at the small Wiltshire village of Ramsbury, England. Here the regiment underwent an intensive nine month period of training in preparation for D-Day. During this time Joe volunteered to take gold to resistance units in occupied France and was dropped twice by parachute behind enemy lines. Following each mission Joe was picked up in an RAF Westland Lysander aircraft and returned to England.
On the night of June 5th 1944 the 506th PIR left Exeter airfield in the south-western corner of England and together with thousands of other Allied troops made for Normandy. As the group crossed the enemy coast they started receiving ground fire and several aircraft were lost. After jumping from his plane Joe landed on the church roof in Ste. Come-du-Mont before sliding down into the churchyard. Joe tried desperately to reach his objective (two wooden bridges crossing the river Douve) but after 20 hours or so of dodging German patrols was eventually captured. Joe did not like the idea of being taken prisoner and quickly escaped only to be recaptured the following day. A German soldier took his dog tags and uniform but was killed later in Normandy. When the German's body was found it was believed to be that of Joe Beyrle and was buried in a US cemetery. Joe's parents received a telegram informing them that their son had been killed in action! Meanwhile Joe had been transported east and spent time at several prison camps in Germany before ending up at Stalag III-C in Poland. Joe's desire to escape was as strong as ever and he broke out on two occasions. The first ended in Berlin where he was interrogated and tortured by the Gestapo before being sent back to III-C. The second escape took him to the eastern front, here he joined forces with a Russian tank regiment commanded by a woman Major! Joe, who the Russians called Yo, fought along side his new 'friends' for a number of weeks, thus becoming the only American paratrooper to fight for both the USA and Soviet Union during WWII.
My deepest sympathies are extended to his wife JoAnne, their three children, Julie, Joe II and John and seven grandchildren.
I first met Joe Beyrle in 1994 and during the intervening years we have met up on numerous occasions including a memorable two week stay at his home in Norton Shores, Michigan. Joe, thank you for allowing my family and I to share a small part of your amazing life and for introducing us to your wonderful family - We will miss you!
---
EDWARDS (nee Askham), Magaret Emily Ethel
WAAF Pay Clerk

Served at satilite station until 1943. Married Flt Sgt A J Edwards, RAF Middle Wallop. Died of cancer in Australia 1996

---
HARRELL, John Daniel
Divisional Artillery Staff, 101st Airborne Division
John Harrell was born on 9th February 1916 in Selma, Alabama and was the second son of a country doctor. In 1938 he graduated from Auburn university with a degree in pharmacy. He was called up for active service in January 1942 and served with the 101st Airborne Division. During his time in England John was a Captain with the intelligence section on the staff of divisional artillery commander Brig. Gen. Anthony McAuliffe. McAuliffe's HQ was located at Greenham Lodge near Newbury. However, the General and his staff were quartered 5 miles away at Wormstall House near Wickham. In an interview recorder in August 2003 John Harrell recalled: "To get to and from work we used to run daily the 5 miles between Greenham Lodge and Wormstall House!"
On June 6th 1944 he participated, along with the rest of the division, in the D-Day landings and went on later to take part in the liberation of Holland, The Battle of the Bulge and the invasion of Germany. During the siege of Bastogne, in December 1944, John Harrell witnessed at first hand Brig. Gen. McAuliff's famous reply of 'NUTS' to the German officer who asked for the 101st's surrender. His WWII decorations included the Bronze Star, two presidential unit citations, the combat glider badge with star and campaign medals.
Following the war he ran an old-style soda fountain drug store in Pensacola until 1967 when he became involved in the oil and gas business.
John Daniel Harrell died on 6th July 2004 at the age of 88 and is survived by his wife Frances and their four children and nine grandchildren.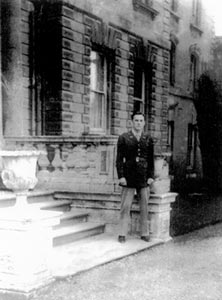 Captain Harrell pictured at Wormstall House during the Winter of 1943-44

---
SMITH, Woodrow
1st. Sgt. G Company, 506th PIR, 101st Airborne Division

CWO Woodrow H. Smith (ret.), was interred, Thursday, Sept.23, 2004 in Carrollton, Ga. cemetery.
---

MILLER, Roy. E.
83rd TCS, 437th TCG

My dad was a personnel sgt. in the 83rd TCS and was in Ramsbury until the unit moved to France sometime after D-Day. At the surrender, he rode back to New York in USS John B. Hood, a troop ship that he had helped build in the Houston Shipyard before the war.
Dad went to South Carolina from Texas after the war to visit his friend from the 83rd, Jack Hamrick. There, he met and married my mom. They raised five children and had been married 49 years when dad died from a heart attack on 5 January 1996.

---
WRIGHT, Richard
E Company, 506th PIR, later moving to Pathfinders - 101st Airborne Division
The following obituary has been written by Tom Potter from California who was a good friend of Richard Wrights:
It is with a heavy heart that I must inform you that Pathfinder Richard "Red" Wright passed peacefully away last evening (September 6th 2004). Dick made his final jump with his loving and supportive family nearby. Dick's loving son LaVon "Currahee" Wright, was by his bedside for much of the last three-weeks.
Dick and I had become very close friends over the last four years. We spent hours discussing WWII and the brave men of E-company. Dick was a man of peace and hated the brutality and carnage of war. But he also knew the realities of world events, and that brave men would step forward, as he stepped forward to become a paratrooper in 1942.
Dick was also very proud of the accomplishments made by the 101st Airborne Division during WWII. But he was most proud of Easy Company and his "Band of Brothers!"
We pray for Dick's family during this difficult time. Heroes will pass on but they will always be remembered!
Currahee Dick! Tom
Tom Potter recently received a letter from Richard Wright's daughter April. He met April at an E-company reunion in Phoenix. She told him about a letter written many years ago, from a Captain in the Royal Navy who had rescued her father on D-Day. It reads as follows:
On the 11th day of the 11th month of my 11th year, we had a holiday from school, Veteran's Day. I was contemplating the reason for our day off and the meaning of the words Armistice and Veteran, and how the day could be best spent in honor of those who were responsible for such a celebration. My father had fought in WWII and he was at work today so I thought the reverence was only for past and fallen soldiers, but as my mother explained about surviving peril and carrying on, I was realizing how fortunate he was to be alive and how further fortunate we were to have even been born at all. This led to my letter of gratitude for all our lives, to the Captain of a ship that had rescued my father from the freezing Channel seas where his plane was shot down on D-Day.
Here are the contents of the reply to my letter, from the Captain of the HMS Tarter. Oddly enough, I don't remember exactly what I wrote except to thank him for heroically disobeying orders (by stopping his ship) so he could save my father and the men because if he hadn't, we wouldn't be here now. His answer came sometime in February of the following year.
Dear Miss Wright,
I just received your letter of 11 Nov, only recently forwarded to me since much of the action mentioned was classified and required necessary approvals, hence the long delay.
I remember that occasion well. My men were quite anxious, having orders not to stop and seeing little combat as yet. So when when your father's plane ditched nearby, all hell broke loose. Though it was dark, we were close enough to easily recognise them as allied so we hastily agreed to pick up as many as we safely could under the circumstances, and somehow managed to bring every man aboard. I recall as if yesterday, one blacken-faced young officer shouting (Rephrased for a young lady's ears) "Who the heck's navy is this anyhow?!" As you can imagine, everyone was fairly excited, but we reached our destination without further incident and all went on to end the war victoriously with God's help and much co-ordinated effort, not forgetting the great sacrifices made by many.
Though we were only doing our duty, if in the course of service we were able in some small way to have also shared a hand in the welfare of future lives, then our purpose was not only worthwhile, but an honour, and your writing to inform me means a great deal.
Very truly yours,
Capt. Basil T. Jones, R.N. (Ret)
With thanks to Neil Stevens for sending the above information.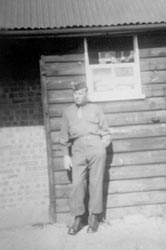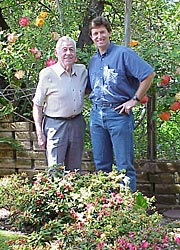 Above left: Dick 'Red' Wright pictured outside of his Aldbourne living quarters in 1944. (via D. Bolce)
Above right: Dick Wright (left) pictured during 2001 at his home in California with friend Tom Potter. (Via Neil Stevens)

---
THEIS, Gerald
69th Station Compliment Squadron, USAAF Station 469, Ramsbury, England.

A mass of Christian Burial celebrating the lives of Gerald and his wife, Colette Theis was held at 10:30 a.m. Thursday, August 5th, 2004 at St. Boniface Catholic Church in Cold Spring, Minnesota. Gerald Theis, Sr., age 83 died Tuesday August 3rd (his wife Colette's birthday) at the St. Cloud Hospital, MN and his wife Colette, age 79 died Saturday July 31st at the Assumption Home in Cold Spring,MN.
Gerald was born in Cold Spring to Frank and Lena (Schreifels) Theis. He married Colette Knese on June 3rd, 1947 in Holy Angels Church, St. Cloud. Gerald was a WWII Veteran serving overseas at Ramsbury Air Base, England. Gerald was a Corporal with the 69th Station Compliment Squadron. He was often based in the control tower area and one of his daily tasks was to lay out the flare path. He was also responsible for maintaining and using the signal rockets and flare pistols, which were fired into the air as a visual signal to pilots trying to land at Ramsbury Air Base in bad weather.
Gerald and his wife, Colette, became acquainted (by letters) while Gerald was stationed at Ramsbury. Gerald and Colette were married for 57 years.
Gerald was employed for over 30 years at the Cold Spring Granite Company. he enjoyed gardening, fishing, woodworking, metal detecting, Ham Radio operating and his greatest joy during the last year was visiting the Ramsbury At War website. He was a member of St. Boniface Parish and the Cold Spring American Legion and VFW.
Survivors included 12 children, 27 grandchildren and 12 great-grandchildren. He was also survived by 11 brothers and sisters.
We love you mom and dad and thanks,
Your Children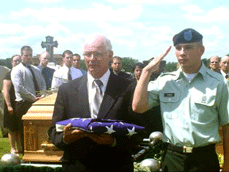 Above: Adam Theis, U.S. Army, giving the "Final Salute" at his grandparent's funeral held on
Thursday, August 5th,2004 at St. Boniface Catholic Church, Cold Spring, Minnesota.

---

LAMBERT, Plasent
U.S. 9th Army Air Force, 3rd Air Cargo Resupply Squadron.

Mr. Lambert died August 10, 2000 after being hospitalized for a sudden illness. He was born June 7, 1920, in Little River, Texas and had resided in Tyler, Texas for more than 60 years. He was an insurance salesman and member of the East Tyler Baptist Church. He joined the United States Army Air Forces in 1941 and served until 1944(3 years, 8 months, and 12 days). He reached the rank of 1st Sergeant and was stationed in both Newbury and Ramsbury, England. He was part of a flight crew responsible for dropping troops and supplies from C-47 Aircraft. We aren't sure, but we believe he may have been with the 438th TCG. We do know he participated in the Normandy Invasion on June 6, 1944. We also know he received an Air Medal for bravery during one mission. While dropping supples over France some cargo shifted as it was being pushed out of the plane. Somehow, this caused the parachute lines to become entagled and the cargo began to slam against the plane's fuselage. Fellow crew members held onto his legs while he cut loose the tangles lines. Fortunately, this prevented serious damage being done to the aircraft.

---
MULLIGAN, Joseph
Glider Mechanic, 84th TCS, 437th TCG
My dad passed away May 3, 2004 in Binghamton, NY. In the year before he died I bought him a copy of "Ramsbury at War", a lot of towns and friends' names he had not thought on for almost 60 years came back fondly to his mind. I have no idea what kind of 'soldier' he was, he was a fine man and father. I'm sure many of his colleagues who thankfully survived WWII were too, they were that kind of generation
---
ANTRIM, Joseph
85th Squadron Operations Officer, 437th TCG
It is my sad duty to report the passing of Mr Joe Antrim who died at his home in California on Sunday November 23rd following a massive heart attack. The following obituary, has been written by his good friend Don Bolce :-
Joe Antrim was a fellow combat crew member, who flew with me on every combat mission during World War II as a co-pilot. Although he was Operations Officer for the 85th Troop Carrier Squadron, 437th Troop Carrier Group, he flew with our crew, Floyd Kelly, Joe Salisbury, George Montgomery, and me, Don Bolce, whenever a combat mission was scheduled. Joe was a fellow crew member, but was also my friend.

Joe was born in Ohio, where he grew up on his family's large dairy farm. His childhood heroes were the Wright Brothers and Colonel Charles A. Lindbergh, who flew his
aeroplane, The Spirit of St. Louis, solo from the United States to Paris in 1927. Joe was 12 years old at the time. After graduation from Cornell University with a degree in Mechanical Engineering, Joe was employed by General Electric Co. During this period, his love of flying prompted him to take flying lessons, and he earned a private pilots license. Later, Joe entered the United States Army, where he was a Commissioned Officer and a Company Commander of a US Army Ordinance Company.
Immediately after Pearl Harbor, Joe volunteered for pilot training in the US Army Air Corps. He took flight training at Randolph Field and Ellington Field in Texas, and because of his previous flying experience, he soloed and advanced quickly. After receiving his wings, Joe was assigned to the 437th Troop Carrier Group, and became Operations Officer for the 85th Troop Carrier Squadron. In January 1944, Joe and the 437th flew the southern route to England, via South America, Ascension Island, Liberia, Dakar, French Morocco, past the Bay of Biscay and finally to Ramsbury Airfield.

D-Day arrived and Joe and his crew led a flight of nine 85th Squadron C-47s, loaded with paratroopers from the 101st Airborne through the darkness, fog and heavy ground fire to the Drop Zone at Ste-Mere-Eglise in Normandy, followed by towing gliders which carried infantrymen from the 82nd Airborne to Ste-Mere-Eglise on the morning of June 6th, 1944. Joe made numerous supply runs to Normandy, including one where he and his crew landed on a runway constructed of metal matting on Omaha Beach. The C-47 was loaded with 155mm artillery shells, desperately needed by the US Army Artillery during the battle for Normandy.
Joe was an avid, skilled photographer. He took many fantastic photographs from the cockpit of our C-47 while flying in combat both in black and white and in colour. Many of these can be seen on the following web sites; Ramsbury at War (click on Ramsbury Airfield), 506th Airborne (click on Brave Men of World War II) or at the Airborne Museum in Nijmegen, Holland.

After D-Day Joe flew combat missions from Italy into Southern France (Operation Dragoon), and from Ramsbury to Holland (Operation Market Garden). Also from Ramsbury, on December 23rd 1944, he flew to Bastogne with emergency supplies for the besieged 101st Airborne during the Battle of the Bulge. On March 24th 1945 he took part in the daylight double glider tow mission carrying the 17th Airborne Division from Coulommiers, France, across the Rhine River to Wesel, Germany.

After the war Joe joined the US Air force Reserve. He retired as a Lieutenant Colonel. At age 79, he sailed his sail boat, Fortuna VII, on a 19 day passage from San Diego to Honolulu. Quite a feat for a 79 year old!! Joe is survived by seven children and long time partner, Lois Hulson.

Joe, you will be missed!!

by Don Bolce,Radio Operator
C-47 #42-100806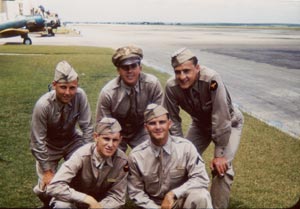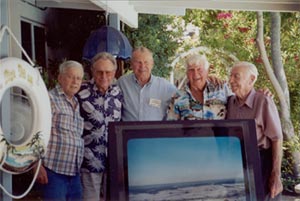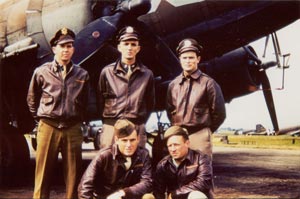 Above left: Aviation Cadet School, Randolph Field, Texas. Joe Antrim (centre, back row) surrounded by cadets.
Above right: Standing, left to right, Joe Antrim, Floyd Kelly, Joe Salisbury. kneeling, Don Bolce, George Montgomery - June 6th 1944.
Above centre: Don bolce's house, Carmichael, California, Sunday, July 12th 2003. From left to right, Gerry Cataline (Crew Chief, 83rd Troop Carrier Squadron), Don Bolce (Radio Operator, 85th Troop Carrier Squadron), Hal Sperber (Pathfinder Pilot, Troop Carrier Pathfinders), Joe Antrim (Operations Officer and Co-pilot, 85th Troop Carrier Squadron), and Richard Wright (Pathfinder Paratrooper, 101st Airborne)
(All three photographs via Don Bolce).
---
BENKO, Bela
437th TCG
My Loving Father was the sole survivor of a C-47 shot down over Bladel, Holland on September 17th 1944. He was Helped by a Dutch Farmer and a 16 year-old boy who rode him on a bike to the woods where other survivors where hidden until the British liberated 3 Days later. Bela died in 1982. He is survived by his wife and 3 children. Lynda - Livonia, MI, Paula - Largo Fl. and Bill - Las Vegas NV.
---
PIERCE, Herb
"Filthy 13" demolition platoon, 506th PIR
Herb passed away on Monday 10th March, his 80th birthday. I had the pleasure of meeting him at the 506th 60th anniversary reunion at Toccoa, Georgia, in October 2002.

---
RAFF, Edson Duncan
CO, 2nd Battalion, 503rd PIR

Colonel Edson Duncan Kingman-Raff, age 95, of Garnett, Kansas, died Tuesday, 11th March, 2003, at Anderson County Hospital Long Term Care Unit in Garnett. Colonel Raff was born 15th November, 1907, in New York, New York.
He was a Commanding Officer in the United States Army during WW2, seeing action in the European and African Theatres of war. His military career spanned from 1932 to 1958. Colonel Raff qualified as a Parachutist on 22nd June, 1941, at Fort Benning, Georgia. He led the first and last U.S. combat parachute invasions of World War II.
As a Lt. Col., he commanded the 2nd Bn, 503rd Parachute Infantry Regiment which was stationed in the Wiltshire village of Chilton Foliat from May - October 1942.

---
PRIEST, Milton, Kieth
Mechanic, 84th TCS, 437th TCG
The late Sgt Milton Kieth Priest passed away on November 9th 1995 of lung cancer at the age of 72. He was a mechanic with the 437th TCG, 84th TCS at Ramsbury. After returning home from overseas duty he worked at his flooring shop in San Jacinto, CA for many years and retired in June 1984. He enjoyed Volunteering at the Hemet Ramona Valley Lions Club in Hemet, outdoor activities, watching movies and going on fishing trips. He is survived by his four kids Stan, Linda, Jim and Susan and lots of loving Grandkids and three great Grandkids. Mr Priest is buried at San Jacinto Cemetary with his wife Helen whom passed away on August 25th 1989.

---
DALRYMPLE, James W.
85th Squadron, 437th TCG
Power Pilot resident in Bay City, Michigan, passed away November 2002
---
HOLT, Harold W.
83rd Squadron, 437th TCG
Enlisted Glider Mechanic passed away in late 2002
---
HASHEY, Lester
'E' Company, 506th PIR, 101st Airborne Division
The man from Scarborough, Maine, whose World War II service was immortalized in the HBO series "Band of Brothers," has died at the age of 77. Hashey was in Hollywood during September when he joined Oscar winner Tom Hanks to accept the Emmy for the series. He said it was the greatest night of his life. "Tom Hanks got up there, and he called us all by name. I couldn't believe it. He said, 'Les Hashey, get up here!' He called us all up for a group picture, holding onto the Emmy." Hashey was a replacement who joined Easy Company at Aldbourne in the summer of 1944. He parachuted into Holland with the rest of the 506th Regiment on 17th September and remained with the unit until the end of the war.
---
BABICH, George Anthony
83rd Squadron, 437th TCG radio operator, USAAF
A life-long resident of Sacramento, passed away November 29th, 2002, aged 78. He is survived by his wife of 54 years Nina, his sons David and Richard, sisters Ann and Madeline, brother John, and grandchildren Justin, Emily and Cameron. A decorated veteran of WW2 who flew in combat, including D-Day, for the US Air Force, he was also an all-star basketball and baseball player at Sacramento High School. His first love, however, was baseball and he became a professional baseball pitcher signed by the legendary Branch Rickey. He retired in 1989 after 35 years of service with the County of Sacramento.
---
To submit an obituary please email me at roger@ramsburyatwar.com
Mystery Corner | Aviation Archaeology | Ramsbury's Home Front | Ramsbury Airfield | 101st Airborne Division | Membury airfield | 101st Artillery | The Great War
Savernake Ammo Dump | My interest | Normandy - some places of interest | Links Page | Home Page | Recommended Reading | Aldbourne Stable Project

© Copyright 2014 Roger Day